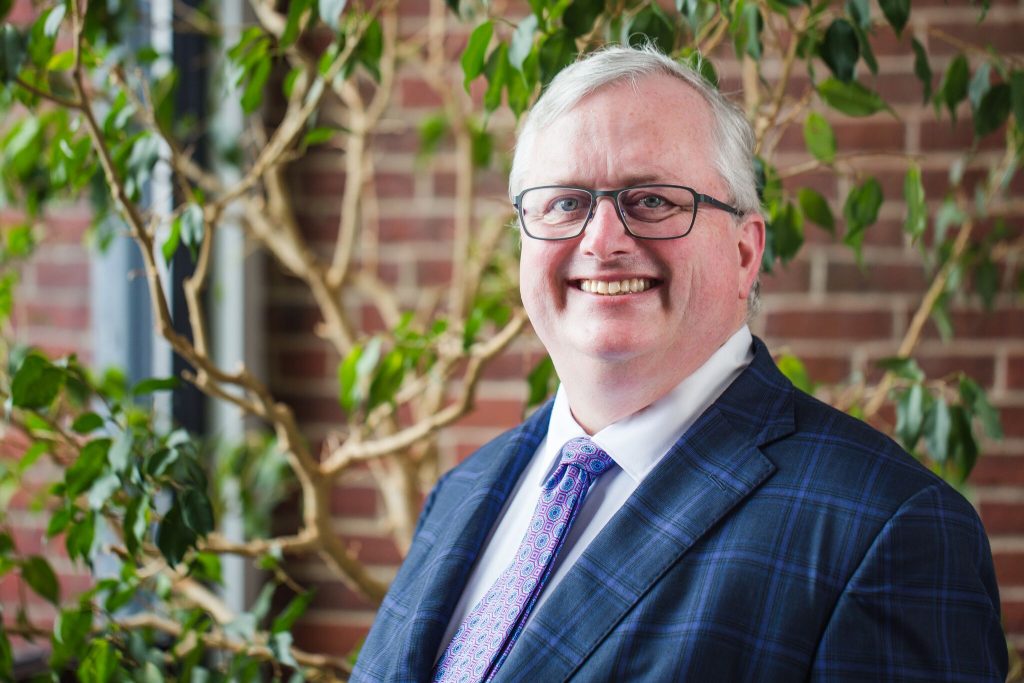 Tim McCormack has extensive experience representing whistleblowers in "qui tam" lawsuits brought under the Federal and various state False Claims Acts, claims made under the Internal Revenue Service, Securities and Exchange Commission and Commodities Futures Trading Commission's whistleblower programs and the Auto Safety whistleblower program.
Mr. McCormack is a recognized expert and frequent author and speaker on issues related to health care reimbursement and coding, provider contracting, commercial and government managed care programs (including Medicare Advantage risk adjustment fraud), the Stark and Anti-Kickback laws, and the use of data and analytics in the detection and remediation of fraud.  He was a pioneer in identifying fraud in the Medicare Managed Care / Medicare Advantage program involving upcoding of patient diagnoses in the risk adjustment / risk scoring program.
He joined Van Meer & Belanger in 2017.  Previously, he was a partner at Constantine Cannon LLP and Phillips & Cohen LLP, both in Washington, D.C.  He was named one of Washington's Best Whistleblower Lawyers by Washingtonian Magazine.
His clients have successfully helped the United States and various states recover hundreds of millions of dollars, including cases where:
A Medtronic subsidiary and more than 130 hospitals were allegedly engaged in a fraudulent scheme to bill Medicare for medically unnecessary inpatient procedures for a routine spine surgery. The whistleblowers' efforts led to a nationwide enforcement initiative and recovered more than $175 million for taxpayers.
The United States recovered $69.3 million from The Louis Berger Group in a case involving complex cost reporting fraud related to construction projects funded by the United States Agency for International Development. This settlement was the largest recovery in a case involving war-zone contractors in Afghanistan and Iraq.
Alpharma Inc. paid $42.5 million to settle allegations that it paid kickbacks to physicians to boost sales of its prescription painkiller, Kadian. The alleged kickbacks included payments for sham "consulting" arrangements, payments for attendance at meetings held at resorts with lavish entertainment and "educational grants," which were just thinly disguised kickbacks.
Two large Medicare Advantage health insurers, Freedom Health and Optimum Healthcare, and one of their executives paid $32.5 million to settle allegations that they improperly inflated how sick their members were to increase payments from the Medicare advantage risk adjustment program and misrepresented the size and nature of their physician network to fraudulently induce Medicare to allow them to offer Managed Care plans in counties where that had an insufficient number of hospitals and physicians available.
Two brothers helped the State of New York recover $20 million by unwinding a sophisticated scheme involving illegal retention of "off- invoice" rebates paid by vendors supplying food, milk and supplies to public schools and universities. The $20 million settlement was the largest non-Medicaid fraud settlement under the New York False Claims Act.
Omnicare, the nation's largest provider of pharmacy services for nursing homes, paid $19.8 million to settle allegations that it paid millions in kickbacks to two Atlanta-based nursing home chains in return for contracts to provide prescription drugs to their residents.The nursing home chains and their owners later paid the federal government and certain state Medicaid programs $14 million to settle allegations that they solicited and accepted the kickbacks from Omnicare.
Omnicare paid an additional $17.2 million to settle allegations that it paid two Chicago-area nursing home owners millions in kickbacks in return for contracts to provide prescription drugs to residents of the nursing homes. The nursing home owners then paid the government $5 million to settle allegations that they took kickbacks from Omnicare.
Zwanger-Pesiri Radiology paid $10.5 million in civil and criminal damages, penalties and restitution to settle allegations that the company defrauded the government by performing unnecessary testing, charging for services not performed, and using uncredentialed physicians.
Adventist Health System paid $118.7 million to settle allegations that the company violated Medicare and Medicaid rules and regulations by billing for services while maintaining improper compensation relationships with referring physicians in violation of the Stark Law and miscoding claims to increase reimbursement.
Six banks paid $161.7 million to settle allegations that they illegally charged veterans hidden fees on refinanced home loans backed by the Veterans Administration.
Mr. McCormack was also co-lead counsel representing a whistleblower in a prominent case against UnitedHealth Group alleging the Medicare Advantage Organization engaged in risk adjustment fraud under Medicare Parts C and D.
He graduated cum laude from Harvard College in 1992.  After a brief stint in the Navy, he worked as a contract negotiator, data analyst and SAS programmer for a commercial health insurance company. He then developed reporting systems to manage clinical and financial initiatives as a managed care analyst for a Physician-Hospital Organization.
He graduated from the University of Maine School of Law in 2001, where he was Editor-in-Chief of the Law Review. He clerked for the Honorable D. Brock Hornby, U.S. District Court for the District of Maine, and the Honorable Fred I. Parker of the U.S. Second Circuit Court of Appeals.
Mr. McCormack worked for U.S. Senator Susan M. Collins as her policy advisor for labor, agriculture, forestry and veterans' issues. He then worked as a litigation associate in the Washington, DC office of Goodwin Procter LLP, where his practice focused on complex commercial litigation.
ADMISSIONS
Maine
Massachusetts
District of Columbia
U.S. District Court for the District of Maine
U.S. District Court for the District of Massachusetts
U.S. District Court for the District of Columbia
U.S. District Court for the Western District of New York
U.S. Tax Court
PUBLICATIONS
United States Rewards International Whistleblowers for Help in Uncovering Fraud
The Huffington Post (May 18, 2016).
Risks of Being Acquired by Non-Hospital Entities
Physicians Practice (January 29, 2016).
Is the Eros Whistleblower the Harry Markopolos of Bollywood or Just Another Short Selling Fraudster?
The Huffington Post (January 22, 2016).
A Legally-Compliant Practice: Necessary but Insufficient for Good Medicine?
The Compliance & Ethics Blog (November 16, 2015).
There's No Such Thing as a Free BBQ: Kickbacks Cost Physicians Too
The Huffington Post (November 10, 2015).
Deflategate's Ultimate Lesson: The NFL Needs a Whistleblower Program
The Huffington Post, (October 14, 2015).
DOJ's Adventist Settlement Puts the Power of Whistleblowers in "Stark" Relief
The Compliance & Ethics Blog (September 23, 2015).
Medicare Advantage Plan Loses Members, Responds with Plans to Raise Risk Adjustment Scores
The Compliance & Ethics Blog (September 21, 2015).
Stark Law Enforcement Trend: Hospital and Individual Physician Settle Allegations of Stark Law Violations and Illegal Upcoding
The Compliance & Ethics Blog (September 17, 2015).
Is the FDA Ready for Kim Kardashian and Mutant Head Lice?
The Huffington Post (August 28, 2015).
Wisconsin Chamber of Commerce's Love/Hate Relationship with Public-Private Partnerships
The Hill (August 11, 2015).
The Risks and Rewards of Medical Loss Ratio Come to Managed Care
Managed Healthcare Executive (March 12, 2015).
EHRs: Computer Functions Facilitate Fraud
Healthcare Business Monthly (May 2014).
The Lurking Risks of Hospital-Employed Physicians: Stark, Anti-Kickback and False Claims Act Compliance
Health Care Finance News (March 25, 2014)
Medicare Risk Adjustment: Financial Incentives May Lead to Bad Practices
AAPC Coding Edge 30-32 (October 2012)
Expert Testimony and Professional Licensing Boards: What is Good, What is Necessary, and the Myth of the Majority-Minority Split
53 Me. L. Rev. 139 (2001)
SPEECHES / PRESENTATIONS
U.S. Government Focus on Whistleblower Retaliation
Society of Corporate Compliance and Ethics ("SCCE") Compliance & Ethics Institute (October 17, 2017).
The Making of a Whistleblower: How to Provide the Right Incentives to Report Fraud Internally and What Happens When You Fail
Clear Law Institute (November 17, 2016).
Federal Qui Tam Litigation: A Primer for the Newcomer to Federal Whistleblower Actions
SUNY Buffalo Law School and the Law Alumni Association's GOLD Group CLE Program (March 15, 2016).
New Frontiers in Health Care Fraud
Thirteenth Annual Taxpayers Against Fraud Education Fund ("TAFEF") Conference (October 24, 2013).
Enforcement Trends in Fraud and Abuse
Practicing Law Institute ("PLI"): Health Care and Life Sciences Law 2013 (October 4 2013).
Anti-Fraud Challenges for 2013
Health Care Compliance Association ("HCCA") Managed Care Compliance Conference (February 25, 2013).
Enforcement Trends in Fraud and Abuse
PLI: Health Care and Life Sciences Law 2012 (December 19, 2012).
Health Care Fraud and the FCA: Battles Won and the Road Ahead
Twelfth Annual TAFEF Conference (September 13, 2012).
Beyond RADV: Does Your Plan's Risk Adjustment Strategy Run Afoul of the FCA
HCCA Managed Care Compliance Conference (February 13, 2012).
How Compliance and Ethics Programs Fail
SCCE Upper Northeast Regional Compliance & Ethics Conference (May 13, 2011).
Views from the Other Side: The Perspective of Plaintiff's Counsel and Whistleblower
American Conference Institute's Advanced Forum on Whistleblower Enforcement & Compliance (March 30, 2011).
Health Care Fraud Frontier
Eighth Annual TAFEF Conference (September 9, 2008).
Bad Medicine: Medical Devices & DME Fraud
Seventh Annual TAFEF Conference (September 11, 2007).